---
Queensland religious places database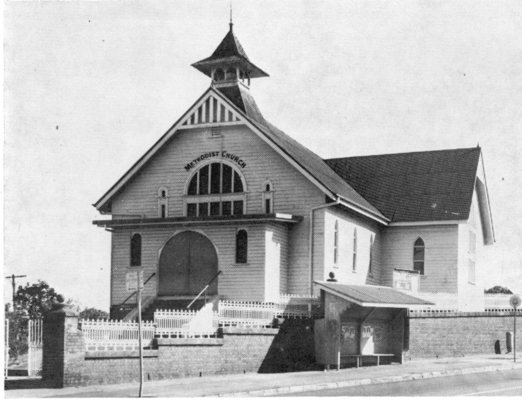 (Paddington Church Centenary Centenary celebrations)
Paddington Methodist Church

Paddington Uniting Church (Urban Aboriginal Mission)
238 Given Terrace, Paddington 4064
M
1906
timber
D
Telegraph 8 Oct 1906 and 11 Dec 1906
400
1996
Destroyed by fire
This building was erected as a consequence of the union of the Wesleyan and Primitive Methodist Churches in 1902. The Wesleyan Methodist had a church erected on the corner of Caxton and Castlemaine Streets in 1877.

The Primitive Methodists had a small church on Given Terrace. With union a more substanital building was erected on this site for a cost of £800. The existing Primitive Methodist Church was relocated to back of site and used as a hall. buiildng. The church was destroyed by fire in 1996.
---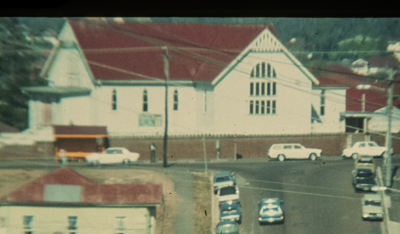 (© Thom Blake 1984)
Location